Dr. Rob Beanlands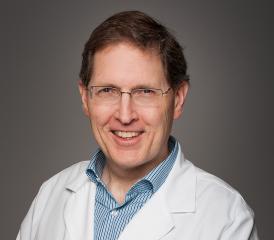 I am Chief of the Division of Cardiology at the University of Ottawa Heart Institute and a proud citizen of Ottawa and the Champlain Region; proud because of the strength and generosity of our community that has provided unwavering and continued support for our University of Ottawa Heart Institute which has enabled it to become the world-class institution that it is today.
As a cardiologist and researcher, I am honoured to serve our community through the care, teaching and research we provide at the Heart Institute. I am also deeply honoured to be 2019 Heart Month Ambassador.
As a community member, I renew my pledge to personally support the Heart Institute. I invite you to join me in showing your support for the excellent and exciting work done each day,, by making a donation.
2018 was an amazing year for the Heart Institute with the opening of the new tower on April 2nd. In 2019, our new Imaging Centre will open this summer. None of this would be possible without your support.
The New Tower
Thanks to your support our new Tower houses the most update design of procedure suites and operating rooms that perform state-of-the-art interventions to treat patients with heart attacks, or threatening heart attacks, diseases of the hearts valves and disturbances in the heart's rhythm. This new facility has also enabled nurses, technologists, cardiologists, surgeons, anesthesiologists, and imaging specialists to work together as teams using the equipment and sharing their know-how to try to solve each patients heart problem. This has also helped us to deliver these procedures to more people helping us to treat patients in a timely manner to save lives and to alleviate suffering to improve quality of life. The support of our community has enabled this success which is in turn helping the community.
Our New Cardiac Imaging Centre (E-Magine)
The Heart Institute has a long history of being a leader in imaging the heart and blood vessels. This has been a particular interest of mine. We have developed Canada's National Cardiac PET Centre, ranked in the top 5 world-wide by external reviewers, for our clinical care and research. PET imaging and our leading edge nuclear imaging enable measures of the hearts blood flow and whether heart tissue is alive or permanently damaged. Our new research will focus on the role of inflammation and the nervous system in the heart and how to use this information to direct new treatments using imaging.
We are also international leaders in Cardiac CT imaging, used to define the degree of narrowing in a blood vessel without the risk of invasive procedures; and Echocardiography to define the hearts muscle and valve function.
Recently, thanks to your support we have added a new Cardiac MRI making UOHI one of the most comprehensive cardiac imaging facilities in Canada.
In 2018 we recruited:
Dr Andrew Crean from the University of Cincinnati. He is applying Cardiac MRI to develop new methods to detect if a patient has disease of the heart muscle and to assess adult patients with congenital heart disease (those with heart abnormalities at birth).

Dr David Messika-Zeitoun from Paris France. He will co-lead our Valve Heart Team with Dr Mesana, establishing new approaches to detect, monitor and treat patients with diseases of their heart valves.
Together with Tim Zakutney, we are leading a new Cardiac Imaging Heart Team to yield innovative means with imaging to detect, monitor and direct treatment of patients with heart disease. Projects will include new ways to train cardiologists and imaging specialists; artificial intelligence to improve accuracy of diagnosis; enhancement of imaging across the Champlain region; and the use of small hand-held devices to image patients in remote communities so that they too can take advantage of advances in care.
To date our imaging equipment has been in different parts of the hospital but in the summer of 2019 all of our imaging equipment will be in our new Cardiac Imaging Centre. This facility will not only enable cardiologists, imaging specialists, surgeons, anaesthesiologists, nurses and technologists to interact and share knowledge as a team but as stated by our Cardiac Imaging Director, Dr Ben Chow, enable us to select the right test for the right patient at the right time. This will help us to best use imaging to guide treatment for our patients.
Our Division of Cardiology:
In 2019, the cardiologists in our Division prepare for the Heart Institute to usher in a new health information system called EPIC. This will be centred around the patients needs for care as well as timely access to their health information. In conjunction with Heart Institute initiatives, such as CardioCore which is a central data repository that will enable us to optimize the desired outcomes for patients. It will also enable us to investigate new ways to enhance the quality of care. Our Division will also prioritize enabling care throughout the region with outreach clinics and imaging labs bringing the Heart Institute closer to home.
In addition to the above achievements and plans, our Division as a whole and our strong leadership (Dr David Birnie, (Deputy Division Head), and our directors (Drs Froeschl, Chow, Coutinho, Glover, Labinaz, Mielniczuk, Nair)) support our 3P principles; that is: a 'Patient-first' culture whereby care, teaching and research are all an investment in serving our patients and the People of the Champlain region to enable their cardiovascular health and well being which we do in Partnership with you, our community whose support makes it possible for the University of Ottawa Heart Institute to provide world-class care.