Our Leading Golf Pro's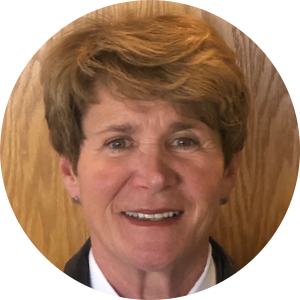 Danielle Nadon
Loch March Golf & Country Club
Danielle has been a member of the PGA of Canada for 40 years, and a past president of the Ottawa chapter. She was a student of the legendary golf professional George Knudson and started her career at the Outaouais Golf Club. Danielle continued her career at the Rivermead Golf Club, the Board of Trade in Toronto, Chaudière Golf Club and the Club Link Greyhawk Golf Club.
In 1987, she became the Head Golf Professional at the Loch March Golf & Country Club - the first francophone woman to do so in Canada. In 2010, she decided to return to Loch March after owning and operating The Danielle Nadon Golf School for 14 years. Danielle received the PGA of Canada Teacher of the Year Award in 1993.
Danielle was the co-chair of the CN Canadian Women's Open in 2008. She had previously been involved with the du Maurier Golf Classic events for many years - a former major LPGA championship - both as a player and volunteer. She acted as the master of ceremony for the final year of the du Maurier Classic at the Royal Ottawa Golf Club in 2000.
Danielle has been involved in a wide range of charity events, having worked - among others - with Peter Gzowski on the Literacy Golf Tournament for 10 years, travelling from one coast of Canada to the other. She has been a committee member for both the Y Tee It Up For Kids (since 2002) and the Jeanne Fuller Red Dress tournament that benefits the University of Ottawa Heart Institute Foundation.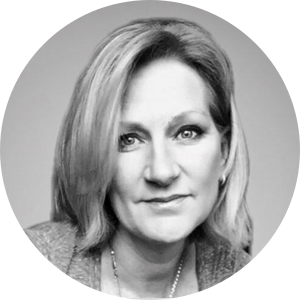 Carol Ann Baxter
Executive Director of PGA of Ottawa / Archie's Family Golf Centre
Carol Ann Baxter is the Executive Director of PGA Ottawa and is a Class "A" Member of the LPGA. She also owns a teaching and practice facility in Cornwall ON. Carol Ann has been teaching golf for over 25 years. Her passion for introducing, teaching and growing the game rewarded her with an Induction into the South Stormont Sports Hall of Fame for Golf in 2018.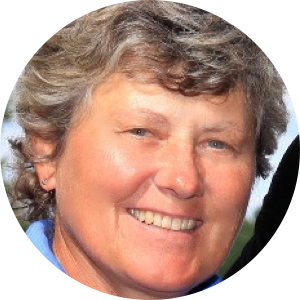 Denise Lavigne
Club de Golf Le Mirage
Denise is a Certified "Coaching Association of Canada" (CAC) and "Titleist Performance Institute" (TPI) Certified Golf 3,Junior 2,Coach 2, Power Coach 2. She is also a teaching Professional and Coach class "A" Canadian PGA, LPGA and Swiss PGA(passive).
Denise has over 30 years experience in Teaching and Coaching at the Junior, Amateur and Professional level and was the National Swiss Ladies coach in 2010 and regional Junior Coach in Switzerland for 15 Years as well as Quebec Head Coach and for Canadian Games in Golf in 2009.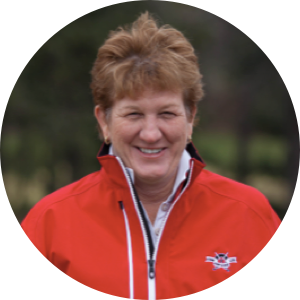 June Stanton
Ottawa Hunt & Country Club
After taking up the game at age 8, golf has been a constant in June's life.She had a successful professional career that included time on the LPGA Tour and Two US Opens. For many years, she continued competing while perfecting her craft of teaching golf. She taught at many prestigious clubs in New York and Florida, before being named Head Golf Professional of The Cedarbrook Club, Old Brookville, NY, in 1991, a position she held for 19 years. She left that position to pursue opportunities in Canada. Currently, June splits her time between Ottawa Ontairo , where she is Assistant Professional at the Ottawa Hunt and Golf Club and Naples , Florida. June brings a positive attitude, and a high level of knowledge and experience when helping students make the most of their games.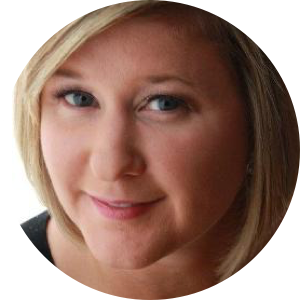 Raegan Wilkie
Sales Rep at COBRA PUMA GOLF
Originally from Carman Manitoba, Raegan began playing golf when she was 5 years old. She made the Manitoba golf team at age 14 and qualified every year until she was 18 years old. She attended the Canadian Juniors many times.
During her time spent at Manitoba/Minnesota matches she was scouted by a coach from Northwood University in West Palm Beach Florida. She attended Northwood from 2000-2004 where she was one of the Capitan's - her team won the NAIA National Championship in 2004. In her last year of school and for one year after, she graduated and held an internship with Callaway golf for sports management class as a Tec rep in South Florida. Meanwhile, she was also was working at Boca Polo Golf Club in the shop and helping with the junior golf program.
In 2006 she moved to Calgary and turned pro. She then received Class A status while she was working at Lynx Ridge Golf Club as an assistant teaching lessons and working in the shop. During winter of 2006, she became the Assistant Manager of Apparel/Merchandising at Golftown in Calgary and worked there for two years. She then moved to Nevada Bobs as a junior buyer for Golf Hardgoods. She worked there for 4 years, and during this time she worked at night teaching lessons at Eagle Quest Golf Academy in Calgary teaching Juniors and Ladies clinics 3 to 4 times a week for 4 years.
Ragean now lives in Ottawa and works for Cobra Puma Golf as a sales representative for Eastern Ontario. She currently still teaches here and there and still holds a Class A Status. Raegan is an affiliate of the CPGA and a member at Carleton Golf and Yacht Club.