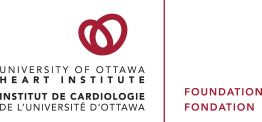 The health and safety of our community is our highest priority at the University of Ottawa Heart Institute Foundation.
At this time of uncertainty, we are cancelling all Heart Institute Foundation Special Event Activities including the 28th Annual Fuller Keon Golf Tournament, until we are confident that they can be held in a safe and healthy environment.
We look forward to seeing you on the greens in 2021!
If you were planning to support Fuller Keon 2020, we would be deeply grateful if you would consider making a donation to the Heart Institute in lieu of your participant fee, sponsorship or auction item purchase. All donations will be eligible for a charitable tax receipt.
Each and every donation will make a difference.
Donate
Questions? specialevents@ottawaheart.ca