Thank you for taking the time to read this special edition of our Foundation Connection Newsletter. We hope this finds you and your loved ones in good health and staying safe.
The words that we read and hear every day now; "unprecedented, dramatic, worrisome, exceptional, challenging, uncertain," all apply equally to what we are experiencing together as a community. The COVID-19 pandemic has changed everything in the world around us and makes the things that we are grateful for even more important.
At the UOHI Foundation, our admiration runs deep for our Heart Institute colleagues, the dedicated health care workers: nurses, doctors, support and cleaning staff, for their tireless work. They are doing an outstanding job, continuing to care for our patients both on-site at the institute and through our remote programs in homes across the region.
Our ability to do this is made possible because of YOU, our donor family! Cardiac Home Telehealth, which includes automated reminders, and Telehome Monitoring for both post-surgery follow-up and monitoring patients on a waitlist, was developed and continues to be supported by donations to the Heart Institute Foundation. Living in a digital age gives us the ability to adapt how we interact and use new technology and equipment for these programs and they continue to expand. During a time of physical distancing and social isolation, these programs are critically important for cardiac patients. Your support allows us to continue to take care of our patients and keep them safe.
Donations are also used for research and the recently approved COVID-19 bedside test kit from Spartan BioScience began its journey at the Heart Institute under the leadership of Dr. Derek So. We've included the bench to bedside story of this amazing test kit in this newsletter.
Our At Home Wellness feature will highlight some of the patient resources from the team in Prevention and Wellness. In this issue, we are also including links to questions you may have regarding appointments, medications and managing chronic conditions.
This past February, our community took up the challenge to "paint the town red" and the results were spectacular. More than $822,000 was raised for the Heart Institute through matched donations, the sale of paper hearts, and a variety of community events. Donations continued throughout March as our generous corporate partners extended their match for each gift. Thank you everyone!
This week is National Volunteer Week and the Foundation has an amazing team of volunteers who work in our office and help at our special events. In addition to our volunteer team, there are hundreds of volunteers in the community who give their time and talent to raise money for the Heart Institute. We miss all of you and look forward to the time we connect again, thank you for all that you do for us.
Please keep an eye on your inbox for more upcoming digital editions of Foundation Connections. We plan to return to our magazine format in the fall, but for now we want to stay in touch and let you know we are thinking of you.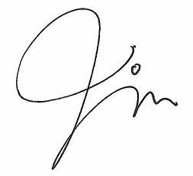 We deeply appreciate your thoughtful contributions to the Heart Institute Foundation during the COVID-19 crisis. If you would like to make a donation to support ongoing research and virtual patient programs like Cardiac Home TeleMonitoring, you can donate securely online at anytime at donate.ottawaheart.ca.